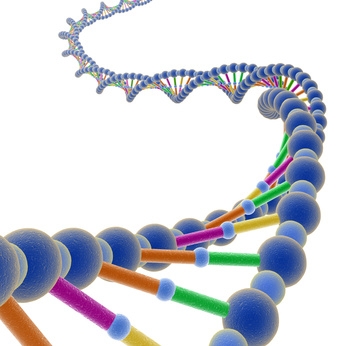 Unlike traditional small molecule (chemical) drugs, the development of biologicals is different and variable with respect to the manufacturing process and environmental factors, such as light and temperature. Biosimilars manufacturers are faced with many hurdles, including untested regulatory pathways, patent challenges and manufacturing issues associated with making such complicated molecules. On top of this drugmakers also need to take into account the higher costs that may be associated with developing and marketing biosimilars.
Despite all these issues companies and countries around the world are jumping on the biosimilars wagon. Just a few of the interesting developments from around the world in the biosimilars field include: 
The high number of clinical trials for biosimilars being conducted in the EU and US by foreign companies that have never marketed products in highly regulated markets before.
Malaysia adopted a biosimilar regulatory pathway and issued guidelines, based on those of the EU, already in 2008 [1], a year before the World Health Organization released its guidelines in October 2009 [2].
US FDA, although it has issued three draft guidances [3], has yet to issue final guidelines for biosimilars.
China, Israel and Russia have yet to draft biosimilar guidelines (although China has announced that it will release guidelines shortly [4]).
Australia, Brazil, Japan, Malaysia and South Korea have all approved at least one official biosimilar.
The Middle East and North Africa has emerged as a growing market for biosimilars and other drugs.
Cuba is a major dealmaker and biosimilar partner in several emerging markets.
The diversity of biosimilar players, especially since some of the most ambitious ones on the global field are not the major league biopharma teams. For instance, Geneva-based BioXpress Therapeutics is working on a pipeline of 18 biosimilars, including 16 monoclonal antibodies (mAbs), and Sapporo, Japan's Gene Techno Science has nine biosimilars in development, including six mAbs, plus a biosimilar filgrastim awaiting Japanese approval.
The position biosimilars are playing in helping many emerging markets break into the biologicals field. That is especially true in South Korea, which is looking to become a world leader in biosimilar development. The South Korean Government has pledged to promote the biosimilars' industry and plans to invest in the biosimilars' industry in order to make Korea a market leader. The government is providing both financial and institutional support and is aiming to take a 22% share of the global biosimilars' market by 2020 [5].
As of December 2012, FDA had received 50 requests for initial biosimilar discussion meetings, referencing a total of 12 biologicals.
Globally, more than 276 biosimilars are in the pipeline, referencing 19 mAbs, as well as other biologicals, such as epoetin, etanercept, filgrastim, insulin and interferon. (This does not include companies that have not fully disclosed their pipelines.)
It is perhaps not surprising that there is so much interest globally concerning biosimilars. It is estimated that 90% of today's biological medicines will lose patent protection in the coming years, providing a wealth of targets for biosimilars developers. Existing blockbuster biologicals achieve individual annual sales of US$5 billion or more and the biosimilars market is estimated to be worth at least US$10 billion by 2015 [5]. The profits to be made, coupled with the savings biosimilars can offer to payers and patients alike, is making the biosimilars field attractive to both pharmaceutical companies and governments around the world.
Editor's comment
It should be noted that biosimilars approved in countries outside the EU may not have been authorized following as strict a regulatory process as is required for biosimilars in the EU. EMA regulatory requirements ensure the same high standards of quality, safety and efficacy for biosimilars as for originator biologicals, and also include a rigorous comparability exercise with the reference product.
Related article
Top developments in biosimilars during 2012
References
1.   GaBI Online – Generics and Biosimilars Initiative. Malaysian guidelines for biosimilars [www.gabionline.net]. Mol, Belgium: Pro Pharma Communications International; [cited 2013 Jan 31]. Available from: www.gabionline.net/Guidelines/Malaysian-guidelines-for-biosimilars
2.   GaBI Online – Generics and Biosimilars Initiative. Global guidelines for biosimilars [www.gabionline.net]. Mol, Belgium: Pro Pharma Communications International; [cited 2013 Jan 31]. Available from: www.gabionline.net/Guidelines/Global-guidelines-for-biosimilars
3.   GaBI Online – Generics and Biosimilars Initiative. FDA finally issues draft biosimilar guidance [www.gabionline.net]. Mol, Belgium: Pro Pharma Communications International; [cited 2013 Jan 31]. Available from: www.gabionline.net/Guidelines/FDA-finally-issues-draft-biosimilar-guidance
4.   GaBI Online – Generics and Biosimilars Initiative. Biosimilars boost for South Korea [www.gabionline.net]. Mol, Belgium: Pro Pharma Communications International; [cited 2013 Jan 31]. Available from: www.gabionline.net/Biosimilars/News/Biosimilars-boost-for-South-Korea  
5.   GaBI Online – Generics and Biosimilars Initiative. Future biosimilar targets [www.gabionline.net]. Mol, Belgium: Pro Pharma Communications International; [cited 2013 Jan 31]. Available from: www.gabionline.net/Reports/Future-biosimilar-targets
Source: BioWorld