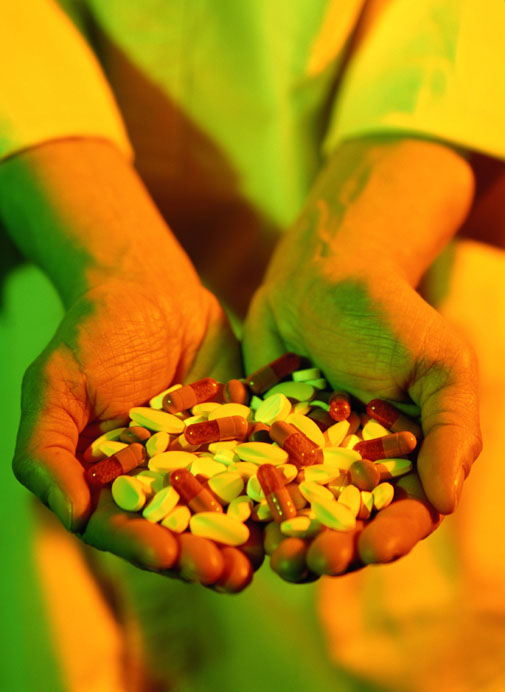 Imprecise usage of the term biosimilar in the literature is an issue that has already been highlighted by EMA.
The term biosimilar is the most widely used and accepted terminology for similar biological medicinal products, but there are many more terms being used and some not for the right reasons. Terms in general usage include biocomparables, biogenerics, follow-on biologics, me-too biologics, non-innovator proteins, similar biopharmaceuticals, similar biotherapeutic products and subsequent entry biologics, to name just a few.
Biosimilars are now firmly established in the EU as copies of biologicals with a clear and effective regulatory route for approval, which allows marketing of safe and efficacious biological products. However, inconsistency in nomenclature for biosimilars has caused confusion. Several examples of this have occurred, some of which are discussed by authors Dr Thorpe and Dr Wadhwa in a recent publication.
EMA has clearly established the criteria, including quality, non-clinical and clinical studies, needed for biosimilars and the requirements for their regulatory approval in the EU. Outside the EU, several countries have adopted an identical or similar regulatory approach to the EU for approval of biosimilars, e.g. Australia, Canada and Japan. In addition, World Health Organization (WHO), with the aim of achieving harmony in regulations and increasing access to safe medicines globally has produced a guideline for evaluation of 'similar biotherapeutic products' (effectively biosimilars), which proposes a very similar approach to that described in the EU guidelines.
The issue is that inconsistency in the nomenclature used for biosimilars has led to confusion in referring to some products and a plethora of terms, as described above, have all been used to refer to biosimilars. The even bigger problem is that all of these terms have also been used to refer to products that are not biosimilars according to the EU/WHO definitions and have not been evaluated using the strict comparability approach required by the EU/WHO guidelines.
Misuse of biosimilars terminology
In many cases, the term biosimilar is used when there is no evidence that the product has been authorised following a regulatory process which includes a strict comparability exercise as is required in the EU.
Confusion over terminology has led to concerns about patient safety due to misleading published reports on apparent problems with 'biosimilars'.  Some examples have already occurred and are discussed below.
A case of pure red cell aplasia (PRCA) in an end-stage renal disease patient associated with induction of antibodies to administered erythropoietin (EPO) was described in India.  The patient had received the EPO product Wepox (Wockhardt Limited, India) that is referred to as a 'follow on' product. In the paper the authors state that 'in Europe, follow on EPOs are also referred to as biosimilar EPOs'.  However, there is no evidence that this product has been approved using the comparability approach required in the EU for biosimilarity and described in the WHO and other guidelines.
In another case, a report describes the loss of response to EPO in a number of patients being treated with what are called 'biosimilar' EPOs in Thailand. The report covers 14 different products, which were produced in Argentina, China, India and South Korea and approved for use in Thailand. However, none of these products were really biosimilars as all were approved using the process employed for chemical generics, i.e. no comparison with the originator product was conducted.
This report is particularly misleading as the implication is that biosimilar EPOs are more likely to cause antibody induction and PRCA than innovator products which is not shown in the study as none of the products used were biosimilars in the sense of correct terminology.
Dr Thorpe and Dr Wadhwa describe further examples of misleading and sometimes just completely incorrect examples of the use of biosimilars terminology in the literature. They highlight the fact that the current situation is very misleading and alarming for healthcare professionals who could be easily misinformed concerning the safety (including the important issue of unwanted immunogenicity) of biosimilars.
Dr Thorpe and Dr Wadhwa are also emphatic in their conclusion that in order to avoid future problems with terminology for biosimilars and non-biosimilars, the recommendations expressed by EMA should be followed. The definitions provided for the terms 'biosimilar' and 'non-innovator biologic' should be adopted in the future for accurately referring to the nature of relevant products.
Editor's comment
Readers are invited to view the following peer-reviewed manuscript in 2012, Issue 3-4, GaBI Journal:
Terminology for biosimilars―a confusing minefield
Dr Robin Thorpe is a member of the Executive Editorial Board of GaBI Journal.
Related articles
WHO definitions of biosimilars
Health Canada definitions of generics and biosimilars
FDA definitions of generics and biosimilars
EMA definitions of generics and biosimilars
Source:   www.gabionline.net